Final vows of Maurizia in Rome ...
We celebrate and give thanks for Sr. Maurizia Sosio, who made her final vows in Rome.
You can join us in praying for Sr. Maurizia and continue to support the Sisters of the Cenacle with your prayer so that they have many other vocations.
Entrance Procession 
Noi veniamo a Te, ti sguiamo Signor, solo Tu hai parola di vita ! 
We come to You, We follow you Lord, because it is You alone who has the Word of Life!
Sr. Patricia Byrne, Superior General, receives the vows of Sr. Maurizia
During the litany of the Saints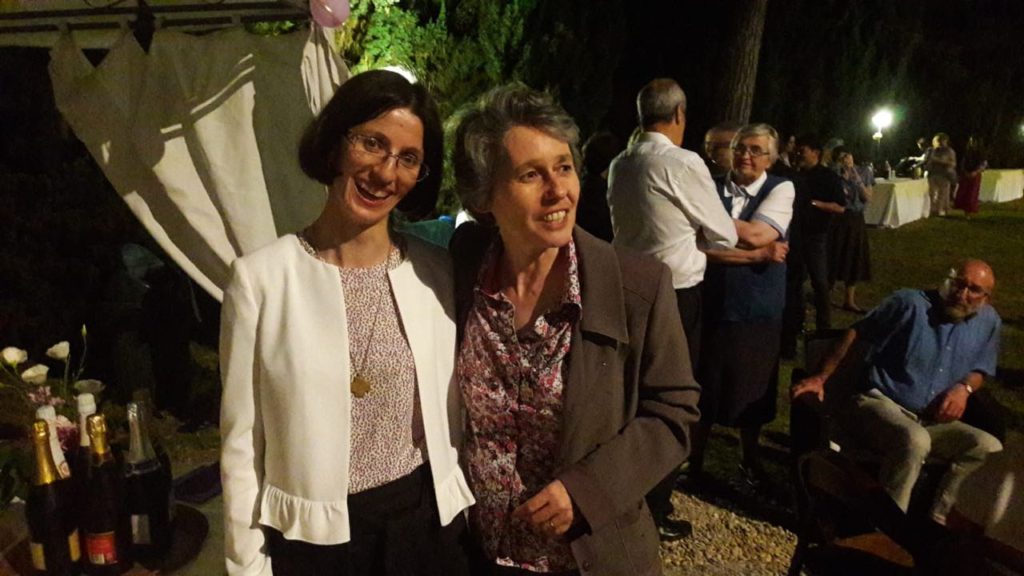 Sr Maurizia Sosio (on the left) and Sr. Veronique Fabre, Provincial of the Province of Europe-Togo (on the right)
For more photos, click on the French Website